Patrón Spirits International
Our Story
"The best tequila in the world"
Tequila has been around for generations, but it wasn't until Patrón launched in 1989 that the world was introduced to ultra-premium tequila.
Patrón (Spanish for "the good boss") is the brainchild of two entrepreneurs, John Paul DeJoria and Martin Crowley, whose love of tequila and desire to create the best tequila in the world led them to the Highlands of Jalisco, Mexico. There they found tequila industry veteran Francisco Alcaraz and asked him to produce the most extraordinary, highest-quality 100 percent agave tequila possible. From that fortuitous meeting, Patrón Tequila was born.
Patrón's success is due in no small part to its founders' hunch early on that consumers were ready for an ultra-premium luxury tequila, a spirits category which at the time didn't exist. Few exported tequilas back then were created from 100 percent agave - from the beginning, Francisco's handcrafted method for Patrón included not only 100 percent Weber Blue Agave, but also a centuries-old technique called the tahona process, where agave fibers are slowly crushed by a large volcanic stone wheel, and then the agave juice is fermented and distilled with the agave fiber. Francisco created tequila from this process, and tequila from the more modern roller mill process, and blended them together to become Patrón.
Patrón's success is due in no small part to its founders' hunch early on that consumers were ready for an ultra-premium luxury tequila
But to successfully market Patrón as a sophisticated drink, Patrón's founders first needed to change the public's perception of tequila. Early adopters who first tried the product and then told others about it discovered that Patrón's smooth taste, extraordinarily refined flavors, and high-quality set it apart from other tequilas. This was a tequila very different from people's notion of tequila.
The company's first tequilas were Patrón Silver and Patrón Añejo, which were followed in 1992 with the introduction of Patrón Reposado. Also launching that year was Patrón XO Cafe, a distinct coffee liqueur, characterized by its uniquely dry - not sweet - taste (and in 2012, a chocolate coffee liqueur extension called Patrón XO Cafe Dark Cocoa was launched, and in 2014 the brand introduced a chile chocolate liqueur called Patrón XO Cafe Incendio). Patrón Citrónge, an extra-fine orange liqueur, was also created in 1992, offering Patrón lovers the ultimate ingredient for a perfect margarita. Today, that line has expanded to also include Patrón Citrónge Lime liqueur and Patrón Citrónge Mango liqueur.
In 2004, the year when Patrón became the first spirit ever to receive the Five-Star Diamond Award from the American Academy of Hospitality Sciences, Patrón Spirits debuted its Gran Patrón Platinum Tequila. This "super ultra-premium" spirit is created from only the finest agave from the harvest, triple-distilled for extraordinary smoothness, and then packaged in an etched crystal bottle inside an elegant black display case. Joining Gran Patrón Platinum in 2007 was Gran Patrón Burdeos, a beautifully packaged limited-production añejo that is aged for a minimum of 12 months in used American oak barrels, distilled again and aged in new French oak before it's then finished in vintage French Bordeaux barrels. Extending the Gran Patrón line, in 2013 Gran Patrón Piedra was introduced, marking Patrón's first extra añejo tequila (aged for more than three years.)
One of the most significant new product launches for the company came in 2014 when Patrón introduced Roca Patrón, a line of artisanal tequilas created entirely from the ancient tahona process. These tequilas (Silver, Reposado and Añejo) are finished at their own specific proof levels to ensure the best flavor profile for balance and complexity.
Aside from tequila, the Patrón Spirits portfolio also includes Pyrat (launched in 1996) and Ultimat vodka (a brand the company acquired in 2007). Pyrat is blended and bottled in the Caribbean, and Ultimat is an ultra-premium Polish vodka created from a uniquely balanced combination of potato, wheat and rye.
Patrón Tequilas and liqueurs, Pyrat, and Ultimat vodka are today now available in more than 100 countries and islands across the world, and sold in global duty free outlets (with a history of solid success in the U.S., Patrón Spirits began developing and growing its international distribution in 2005.) But though Patrón Tequila continues to grow, it is still produced in the same way, in the same small batch process that Francisco perfected those years ago.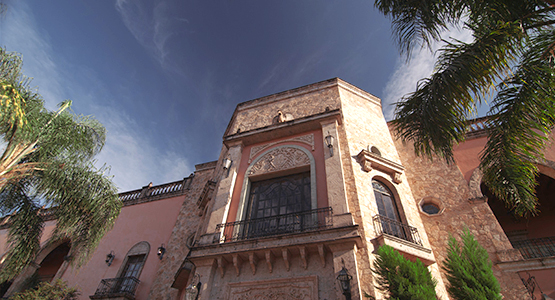 Patrón is also dedicated to limiting the environmental impact of its production. Several years ago at the distillery, a multi-million dollar reverse osmosis plant - the first of its kind in the tequila industry - was completed to reclaim up to 70 percent of wastewater and turn it into clean water for cooling towers and cleaning processes. Also, leftover agave remnants are turned into organic compost, which is donated to community gardens and given to local farmers to spread in their agave fields. The Hacienda Patrón distillery has earned ISO 14001 certification and a clean industry certification from PROFEPA (the Mexican Federal Environmental Protection Agency) for these efforts to reduce waste, lessen emissions, and sustain the environment. The Hacienda Patrón distillery is also now connected directly to a natural gas pipeline, significantly reducing harmful air emissions.
In addition to community and environmental efforts in Mexico, Patrón has also given generously over the years to numerous local, national and global charitable organizations that help feed the hungry, care for the environment, and rebuild people's lives.
Patrón Spirits International continues to evolve with its products. Under the direction of president and CEO Ed Brown, in tandem with master distiller Francisco Alcaraz and cofounder John Paul DeJoria (who is also the cofounder, chairman and CEO of the highly successful John Paul Mitchell Systems hair care company), the company has experienced industry-leading sales growth year after year, and today Patrón remains one of the world's fastest-growing global spirits brands.
Our People
John Paul DeJoria
Co-founder and Chairman of the Board, Patrón Spirits International A.G.
John Paul DeJoria's rags-to-riches biography exemplifies the American dream—he is a first-generation American turned entrepreneur, philanthropist, and pillar of the business community. Once homeless, he has struggled against the odds to achieve success, launching multiple global enterprises, while always supporting his motto, "Success Unshared is Failure."
John Paul DeJoria's rags-to-riches biography exemplifies the American dream
In 1980, John Paul and hairstylist Paul Mitchell converted a partially borrowed $700 into what is today a thriving salon hair care line called John Paul Mitchell Systems. DeJoria and Mitchell had a vision to start a company that would provide tools of success for hair care professionals, their salons, and the entire beauty industry. This vision holds true today—despite lucrative offers from public corporations, John Paul refuses to sell because of the vow he took to stand by the professional beauty industry.
John Paul's love of tequila brought him to Mexico—in 1989, he founded Patrón, now one of the world's fastest growing ultra-premium tequilas. Patrón Spirits International produced 1,000 cases of Patrón in its first year, and has grown that to over 2 million cases today. In addition to Patrón Tequilas and liqueurs, the company's portfolio includes Pyrat and Ultimat vodka.
John Paul went on to co-found John Paul Pet & JP Selects—like his previous ventures, both are privately held companies with high ethical standards and reputations for integrity. JP Selects' e-commerce platform offers consumers a variety of the world's best and most dynamic products that are also socially responsible, while John Paul Pet is a line of pH balanced pet grooming and hygiene products developed from John Paul's expertise in hair care. His latest revolutionary venture, ROK Mobile, is a nationwide mobile carrier and music streaming service.
Throughout the length of his success, John Paul has made philanthropy paramount. In 2011, he signed Bill Gates and Warren Buffett's "The Giving Pledge" as a formal promise to continue giving back. The same year, he established JP's Peace, Love & Happiness Foundation as a hub for his charitable investments, which span the core values of his companies, sustainability, social responsibility and animal-friendliness.
Throughout the length of his success, John Paul has made philanthropy paramount
In 2009, JP launched Grow Appalachia—based on the concept, give a man a fish, feed him for a day, teach a man to fish, feed him for a lifetime, the organization aims to empower hunger-stricken people of Appalachia by providing skills and resources to grow organic, nutritious food and teach them how to prepare and preserve it in a healthy way.
John Paul's charitable work spans worldwide through his work with global organizations, renowned world leaders, and A-list personalities. He has aligned with Nelson Mandela and 46664 to help raise awareness of the global HIV/AIDS epidemic, supports Robert Kennedy, Jr. and his clean water efforts via Waterkeeper Alliance, and rainforest conservation and reforestation projects in Peru and Guatemala through a recent alliance with Reforest Action. John Paul has been profiled for his corporate and philanthropic initiatives across a multitude of media outlets including 20/20, CNN, Forbes, Fortune, Inc., and Fox Business News, and recently appeared as a mentor for budding entrepreneurs via a guest shark appearance on Shark Tank.
Edward M. Brown
President and CEO of Patrón Spirits International AG
President and CEO of The Patrón Spirits Company
President and chief executive officer of Patrón Edward M. Brown believes that success is in the details. True to the advertising motto of his flagship product, "Simply Perfect," the former Seagram executive brings not only 20 years of liquor sales and marketing expertise to his post but also the determination of a professional race car driver.
President and chief executive officer of Patrón Edward M. Brown believes that success is in the details
Brown was recruited from Seagram in 2000, spending six months as managing director of sales and marketing, then becoming executive vice president of sales and marketing before attaining his current position in April 2003 as the President and CEO of The Patrón Spirits Company. During his decade-long tenure with Seagram, Brown earned a reputation as an effective leader and brand manager in the United States and overseas. Before joining Patrón, Brown was responsible for over $5 billion in revenue as executive vice president of sales and marketing for Seagram Asia Pacific. Brown segued from the United States to Singapore, where he served in several different positions in sales and marketing. At Seagram, Brown was recognized with numerous honors including the Seagram Values Award, the company's highest accolade.
Since becoming Patrón's president and CEO, Brown watched the creation of Patrón's distillery and Hacienda in Jalisco, Mexico, witnessing the number of employees at the facility grow from two to over 1,200. Brown has also developed the industry's finest sales and marketing team, for which he recruited a number of his managers from top companies in the industry. Patrón's sales and marketing team has grown from six people in 2001 to over 90 today.
In 2006, Advertising Age's annual "Marketing 50," which highlights top-marketed brands and the people who have made them successful, honored Patrón and Brown with the distinction of being the only spirits company and spirits executive on the prestigious list of innovative marketers.
In 2007, Patrón acquired an ultra-premium Polish vodka, Ultimat, with plans to support and grow this brand in much the same way as his company's namesake Patrón Tequila.
Brown and his team have grown Patrón into an industry phenomenon, going from 118,000 cases sold in 2001 to more than 2 million cases sold today - an increase of almost 2,000 percent.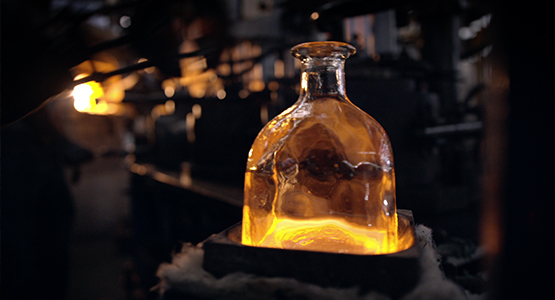 Under Brown's leadership, he and his team have also tremendously grown the company's other brands, Patrón XO Cafe and Patrón Citrónge liqueurs, Ultimat vodka, and Pyrat.
Outside the office, Brown is an avid golfer, having spent his early years playing tournaments on professional tours. He's also a professional race car driver competing with the Extreme Speed Motorsports team throughout the world.
Brown began his career in the liquor industry in Denver after undergraduate studies at the University of Texas.
Dave Wilson
President, International and Global Chief Operating Officer Patrón Spirits International AG
Chief Operating Officer, The Patrón Spirits Company
With over 30 years in the beverage alcohol industry, Dave Wilson has had the unique opportunity to see the business from all perspectives.
He began his career at Joseph E. Seagram & Sons, where he held various positions in production, finance, and sales and marketing management. After Seagram, Dave spent nine years in executive roles at National Wine and Spirits, and at Southern Wine & Spirits.
Then, prior to joining Patrón in 2013, Dave served seven years as President of the beverage alcohol group at Brandmuscle (Centiv).
Dave's many responsibilities at Patrón include monitoring and managing the company's day-to-day activities, reporting to the Chief Executive Officer. He also oversees Patrón's manufacturing, sales, and marketing, including the company's industry-leading use of social media. He is also actively involved with the company's leadership in environmental responsibility. Patrón installed the first reverse osmosis water treatment plant in the history of tequila in Mexico, and has been certified for years with ISO 14001 for environmental performance in reducing waste, lessening emissions, and limiting noise.
Dave's many responsibilities at Patrón Spirits include monitoring and managing the company's day-to-day activities both in the U.S. and abroad
Wilson earned his undergraduate degree from the University of Kentucky, and an MBA from Bellarmine University in Louisville. He and his wife Marie have three children.
The shareholders of Patrón Spirits International AG are parties to a Shareholders Agreement, setting forth, among other things, the parties' intentions relating to the governance of Patrón Spirits International AG.
Ed Brown photo by KT Merry